Born on a battlefield, Conan the Barbarian travels through the world as an adventurer, warrior, and hero - as well as a thief, mercenary, and pirate! Several films, books, and comics feature this formidable character created by author Robert E. Howard. Here at Buying a Sword, you can find a number of licensed Conan the Barbarian weapons that are ideal for displaying in your home. Our official Conan swords include the Atlantean sword, the Fathers sword, and Valerias sword replicas. We also carry several Conan axes, such as the eye-catching Triple Axe of Rexor and Conans pickaxe, and Conans dagger in bronze, silver, and gold versions. Many of these pieces come with certificates of authenticity. Show off your love of this sword and sorcery world by collecting these excellent Conan the Barbarian replicas!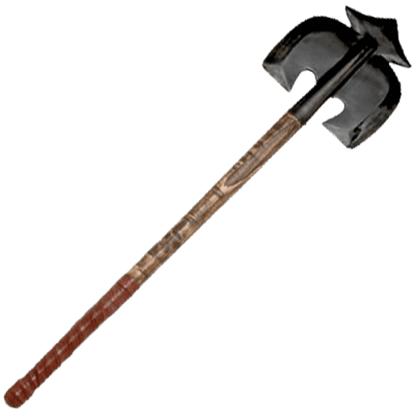 Item # MA-CONAN041S
The Conan the Barbarian Simple Axe of Rexor by Marto is the axe once wielded by Rexor in the Conan the Barbarian movie, reproduced so that the teeming masses can enjoy this wicked axe at its proper, full size.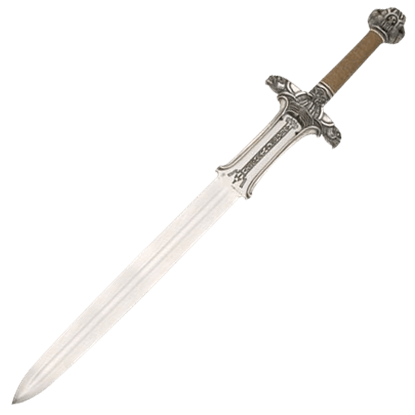 Item # MA-CONAN117S
Conan the Barbarian is, perhaps, the most famous barbarian in all of fiction, thanks to his numerous appearances in the most unlikely of places. To recognize this, we offer the Silver Conan the Barbarian Atlantean Sword by Marto.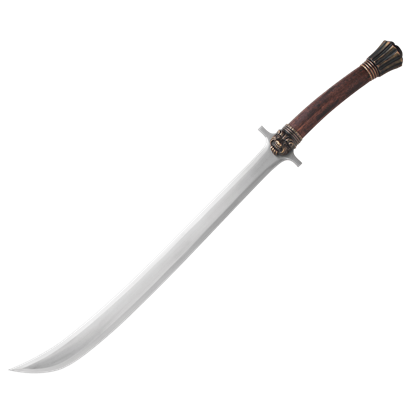 Item # 884018
The Valerias Sword is hand forged from 1085 high carbon steel and tempered to 52 HRC for strength. This sword has been reproduced by Windlass Steelcrafts as a replica of the sword used on screen from the movie Conan The Barbarian.