Buying a Sword offers a variety of falcata swords that are sure to interest history buffs and weapons enthusiasts. We carry an array of these swords in decorative and functional designs. The functional falcata work great for re-enacting your own battles. The decorative ones look amazing in your home or office. They make a truly unique accent. Also, these swords come in a variety of styles. This includes being made of stainless steel or high carbon steel. If you are searching for a truly amazing sword, take a look at our falcata swords. We have wonderful options for you to choose from. Stop by and browse this awesome selection.
Item # IP-086-2
The Falcata Sword is described as one of the most devastating swords that the Romans ever fought against. Looking at the blade, it is not hard to see why, as it utilizes a forward-curving blade design that is proven to be effective.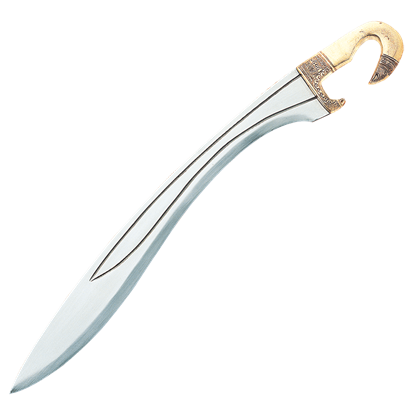 Item # 500062
Warrior, take to the battlefield and defeat the Romans by wielding the Greek Falcata. The Romans feared the many wielders of this blade. This sword is great for historical reenactments and more.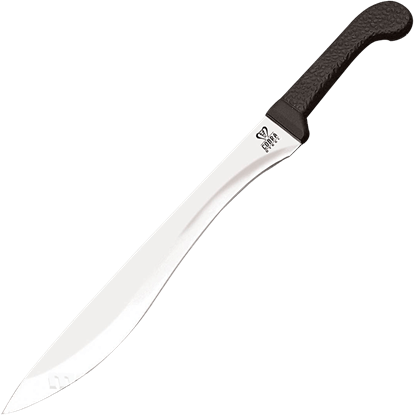 Item # 402532
The falcata is thought to have originated on the Iberian peninsula, well before the arrival if its Roman conquerors. Recreated through modern means, this Cobra Steel Falcata replicates this ancient swords effective and powerful design.