With imaginative designs and quality construction, the decorative blades available from Kit Rae make some of the best collectible weapons around. Kit Rae produces incredible fantasy swords, fantasy daggers, and fantasy axes that make great display pieces for your home. Many Kit Rae weapons have appeared in popular movies, TV shows, and video games, making them a great option for fans. Kit Rae throwing axes and throwing knives offer limited functionality in addition to striking design, as well. These fantasy weapons feature ornate grips, antique finishes, engravings, shaped blades, and other embellishments to ensure each one has an eye-catching appearance. Several pieces come with signed art prints and certificates of authenticity that make them ideal for collectors. When you want a unique decoration or simply love fantasy styling, you can find the perfect pieces here at Buying a Sword.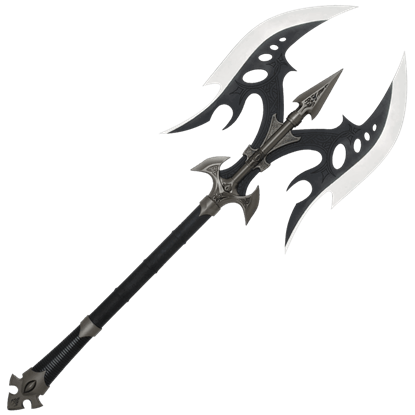 Item # KR0022B
From the universe created by Kit Rae, the Black Legion Battle Axe was the primary weapon of the monstrous Barumen Axe men, soldiers to the Lord of the Shadows. This decorative axe features false edged blades made of 3Cr13 stainless steel.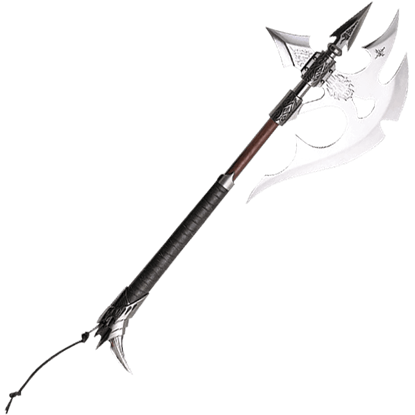 Item # KR0037S
Designed by fantasy artist Kit Rae, the Black Legion War Axe was the primary weapon of the Barumen. These monstrous horned creatures acted as foot soldiers of The Dark One. This special edition war axe makes a fearsome collectible.